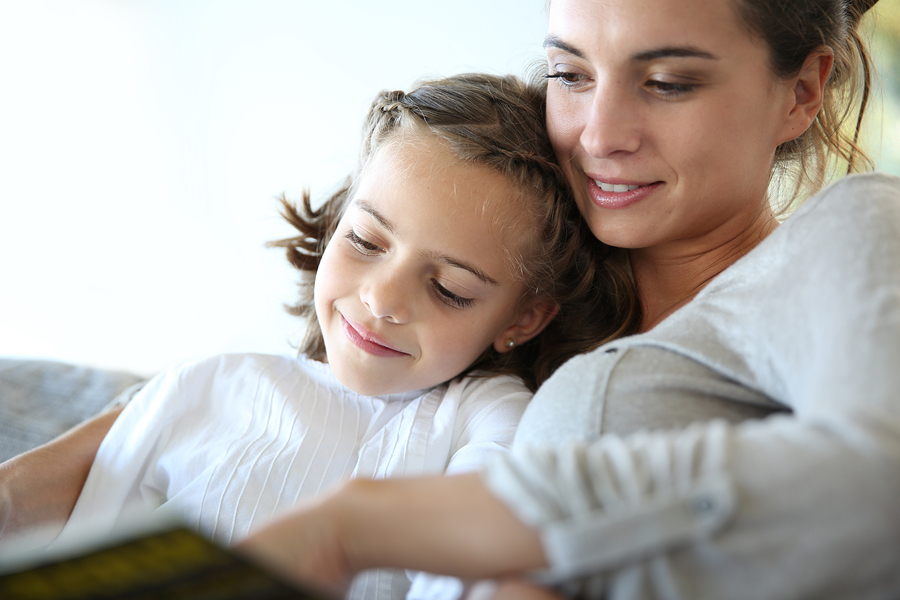 Personalized bedtime stories add a special touch to the nighttime routine.
Creating a homemade bedtime story is a great way to give your kids a legacy that they can pass down through generations. It might require some out-of-the-box thinking to get started, but in the end it is so much more fun to read your child a story that you created. Here are some tips for making it great!
Have it solve a problem
If there is a lesson that you want to teach your child or something that keeps coming up in their life that they need a little help with, then make it the problem that is solved in the story. Putting things in a different perspective can sometimes make the lesson crystal clear. If they can relate to the problem in the story, they might be able to solve this problem in their life too.
Make your child the star
You don't have to look far for the main character or the cute sidekick. You can always make your child the star of your story. Children love to pretend. Some like to play the part of the superhero, princess, or even the villain. They also love to save the day and be the center of attention. If your child is the superstar of their bedtime story, it will give them a chance to bring their imagination to life.
Include an interest that your child has
In your story include some of your child's favorite things. This might be a family pet or their favorite doll or action figure. It could also include a class of items like monster trucks or kittens. Adding something that your child relates to or adores will keep them interested and excited to hear what is going to happen next.

Make your child's favorite stuffed animal apart of their personalized bedtime story.
Add Structure
If you need a little structure in your story than you can use a technique called the story spine. Just fill in the blank to the following questions to get you started in your story or to help you if you get stuck along the way:
Once upon a time there was ___.
Every day, ___.
One day ___.
Because of that, ___.
Until finally ___.
And ever since that day______.
Give it a happy ending
If you have a story that aims at telling a moral or one where the main character encounters a problem you can still end it on a good note. The character in your story might even encounter many problems, but making the ending positive will show your child that obstacles can be overcome. This will make it a positive experience and one they will want to hear about over and over.
Giving your child a personalized bedtime story is a priceless gift and memory that you both will cherish for a long time. It shows them how special and unique they are and can convey a moral or life lesson that you want them to learn. We make the process of creating your bedtime story easy with no advanced technical skills required. Click here to get started. It's free to join!