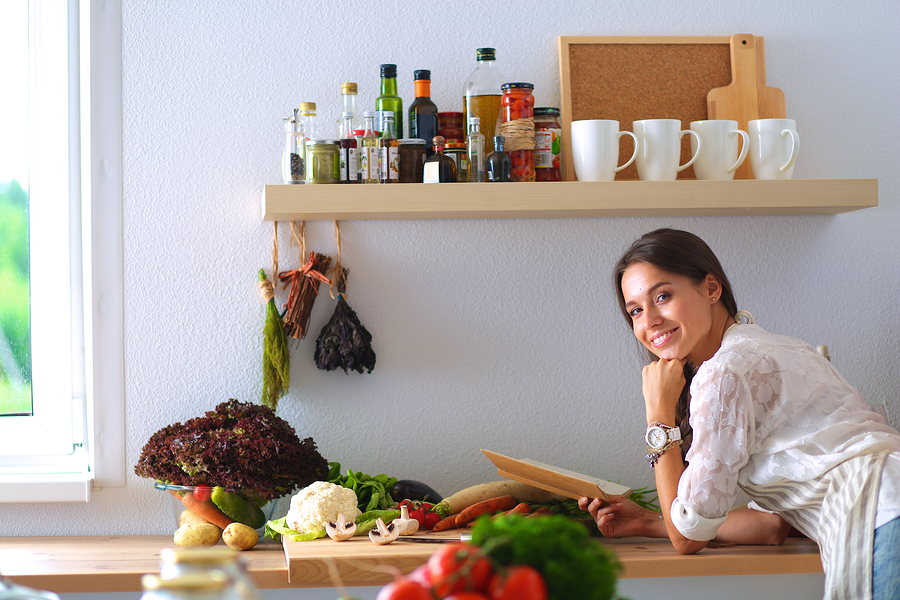 All the best recipes–for the ages!
Create a fun, new family cookbook project that everyone can join in and express their creativity through cooking. Moms and dads, grandparents, children, aunts and uncles can collaborate in a family cookbook filled with their best recipes to share and hand down from generation to generation. What better way to have fun, share memories and create what is sure to become an heirloom? A few simple steps can get you started toward creating your own family masterpiece
Do the Planning First
The first thing to decide is how you want your cookbook laid out and how you want it to look. Do you want to create a cookbook of homestyle recipes or branch out and include that fabulous recipe you picked up on vacation? At this stage, you also want to decide on the number of pages you want your cookbook to have, how you want to design the cover and whether you want black and white or colored photos or a combination of each. Do you want to intersperse your cookbook with family stories, children's drawings or other special differences that will make your cookbook unique? Making these basic decisions early on can make your project go faster and result in just the look you want.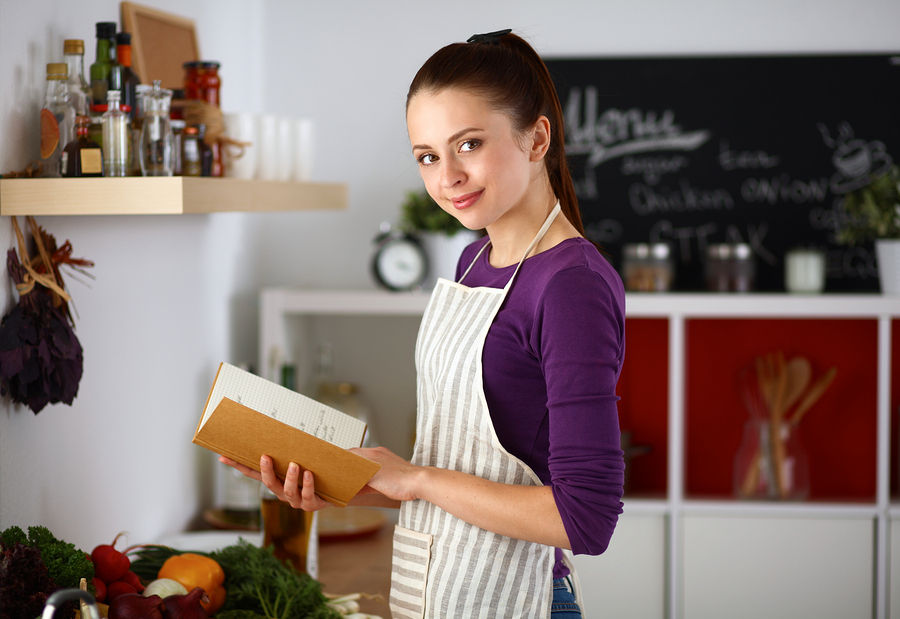 Compiling a cookbook is a great family project.
Collecting Recipes and Photos
This isn't necessarily the easiest part of the project, but it can be the most fun. Ask family members to send you their favorite at-home recipes. If they live close by, you can do this in person. Those who don't live nearby can either mail recipes to you or email you and include photos as an attachment. You can then download them to your own files. Don't forget to ask for suggested titles and to use standard measurements and include cooking time, pan sizes and how much the recipe makes. If you have a style format in mind for how the recipes will be written out on the pages, try to include that too. It can make compiling the pages less work later on.
Organization
Now that you are happily surrounded by piles of recipes, photos and whatever else you have decided to include in your cookbook, it's time to get organized. Having the family involved in this part of the project can be helpful and has the bonus of making them feel as though they are really contributing to the effort. At this point, you have to decide how to lay out how your finished cookbook will look. Do you want to sort recipes by the name of the contributor, such as Aunt Hazel or Grandmother Rose? You can also sort recipes by year if you have favorites that belonged to Grandma or earlier generations. Another option is to sort recipes by food category, such as meats, vegetables, cakes or cookies, and place the family member's name with the recipe. Additional things to think about are whether you want to index your cookbook to locate recipes easily or whether you want to add a few blank pages to write in additional recipes later.
Finishing Your Cookbook
This is actually the easiest part and can be fun to let the family join in and make suggestions. Bookemon lets you create a cookbook using templates or your own designs with frames, clipart, borders and backgrounds, plus creative design tools. You can also download your own photos, files and graphics to customize your cookbook. Your completed ebook is absolutely free for download and sharing, or you can order print copies at a reasonable price. Start creating your book to join the fun.