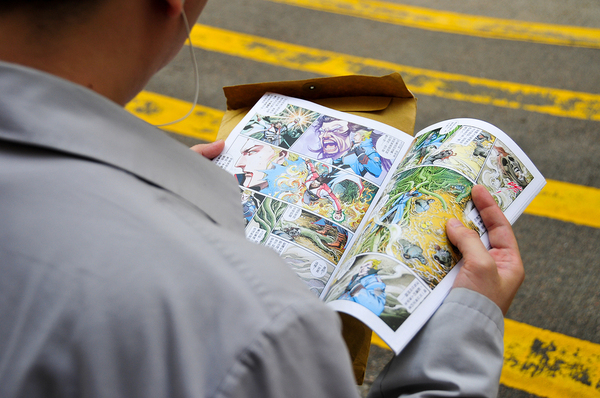 Comic books are fun for kids to read and create.
One way for teachers to build interest in reading and writing is to help students to create a comic book in which they write about the stories and characters that interest them most. Many students develop an interest in comic book characters and stories as they grow up seeing them portrayed in the movies. Savvy teachers can use these characters and stories to accomplish their academic goals as they build on information students already know.
Language Arts Skills From Comic Books
Doing a comic book project with your students can teach or reinforce many different language arts skills in a fun and creative way. Students need to write a story as part of their comic book, and combining pictures with words can make the storytelling process easier for even the most reluctant writers. When the story is their own, students are highly motivated to spell and punctuate correctly, so these skills are reinforced.
You can teach specific story writing skills through a comic book project. With younger students, you may teach chronology – that stories have a beginning, middle and end. With older students, you can teach plotting elements like conflict and the plot triangle that almost all stories use (rising action, climax, falling action). You can also teach character development with the added aspect of using images to show how characters look and act.
In telling a story, students will need to understand the concepts of genre ( the type of story), dialogue, and other elements which can be taught at different levels for students of different ages. One of the great things about comic books is that they can be adapted for use with every age group K-12.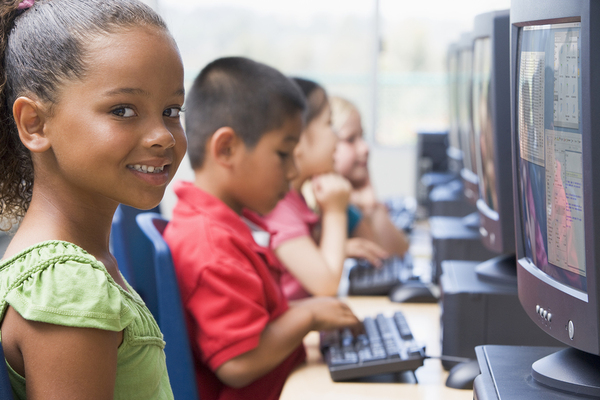 Kids of all ages can be creative as they create their own comic books.
Ways to Incorporate Comic Books
One way to use a comic book project is to have students create a comic book to summarize a book they read in class or for a book report. Students will often choose books based on movies (or the other way around) when given a choice. Having to come up with an alternate ending is another good way to approach creating a comic book. There are tons of options to choose from, and you can pick several to offer your students a focused choice.
Creating a comic book can be complicated for some students, but you can make it easier by allowing them to choose between drawing on paper or using a computer graphics program. Bookemon can use a variety of formats to create books for students. Even photos can be used if students want to use this medium for their comic books. Offering students one method of creating their comic books while being open to other ideas is usually the best way to approach the project.
Younger students and students with learning challenges may be able to collaborate on a comic book, working together as a class or with a small group rather than individually. For group projects, teachers should be vigilant about making sure each group member contributes ideas and that all ideas are considered respectfully.
Educators interested in Bookemon can try it out for free and see how it can enhance their classroom projects.